Tonight was an amazing night! For the first time I got to see a DCI show LIVE! It was a great show and I had a fun time hanging out with my roommate.
And I took photos. Lots of photos.
OK, not lots of photos like my brother would take lots of photos, but in the four hours we were in the stadium I took 113 photos and 12 videos. So I am creating a post on my much neglected blog to share many of those photos and videos with you. So here we go!
NOTE: I recently purchased my first iPhone and I haven't had a chance to compare my old point-and-shoot (a DCS-1050 from Norcent) to the iPhone 4 camera. So the below photos are a mixture of both iPhone photos and point-and-shoot photos. The site that I am using to host the photos (PhotoBucket) is compressing the images, so you won't get a full comparison between the two cameras, but you will still be able to notice the difference. I just wanted to point this out to explain why some photos look different.
NOTE 2: Click on photos to see a much larger version (though, as stated above, it is still not the original photo).
Vigilantes
-
Denton, TX
The show started off with a small local corps.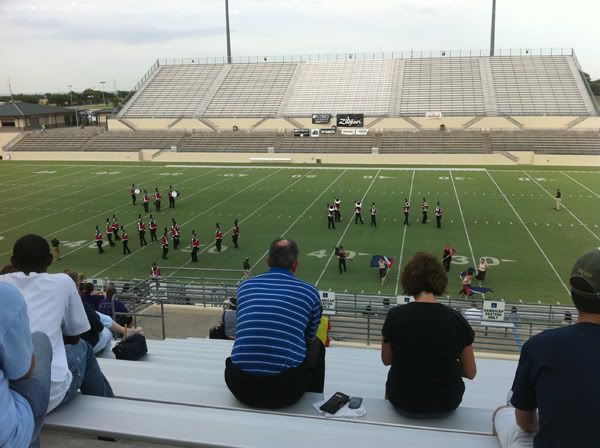 Music City
-
Nashville, TN
Another small corps, but not local.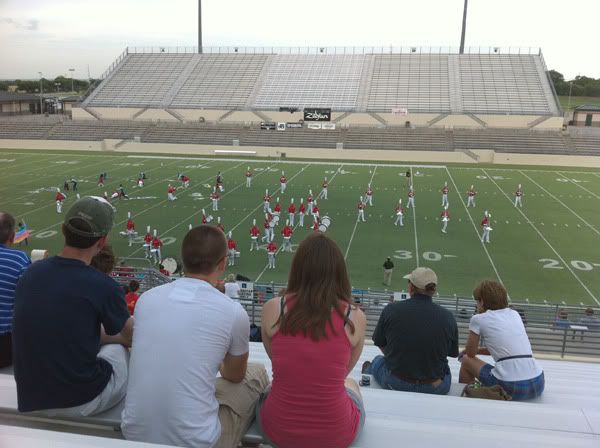 Forte
-
Grand Prairie, TX
Another small corps, this time local again. (Trust me, the commentary gets better later.)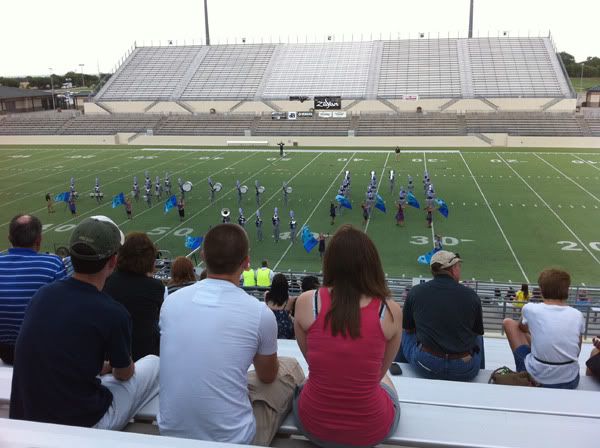 Velvet Knights
-
Pasadena, CA
The Velvet Knights were a BLAST to watch, probably the band that had the most fun on field tonight. They were dancing and being super creative, all while wearing bright red Converse shoes.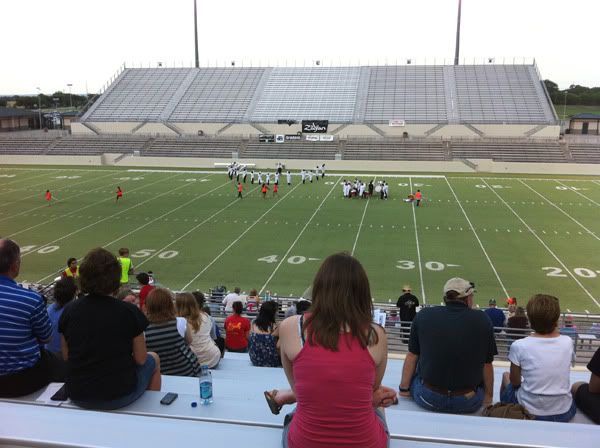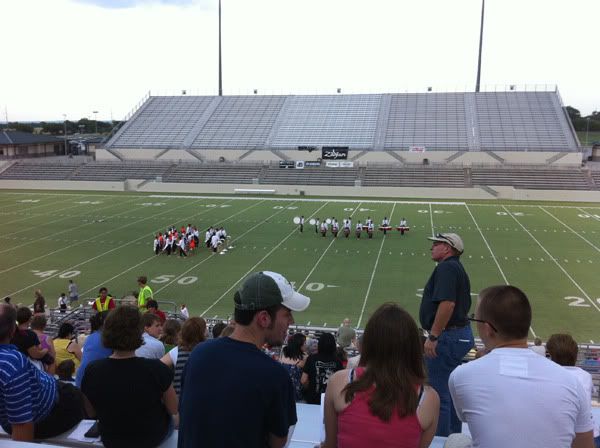 Revolution
-
San Antonio, TX
The first band of decent size, Revolution was fun to watch.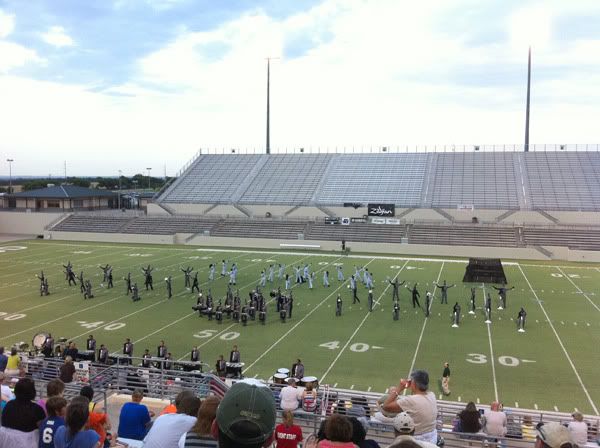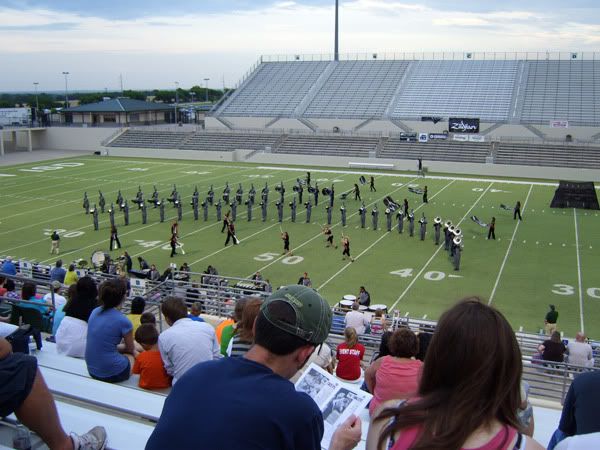 Crossmen
-
San Antonio, TX
The first "World Class" corps, the Crossmen were a great watch.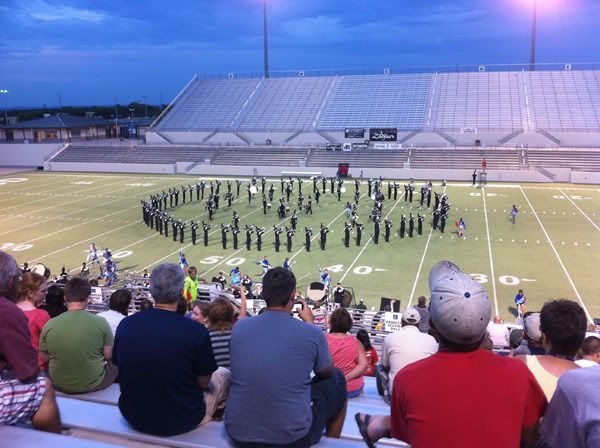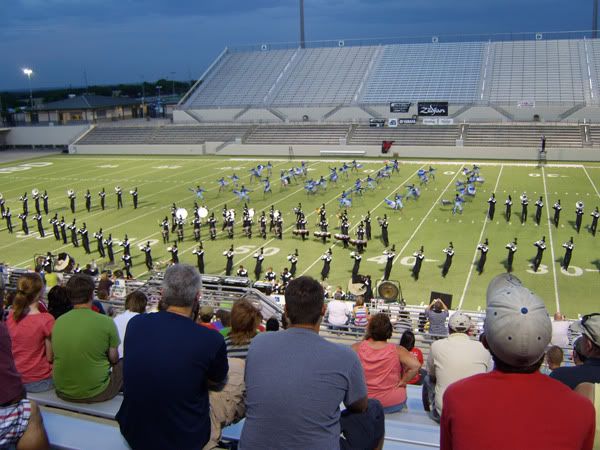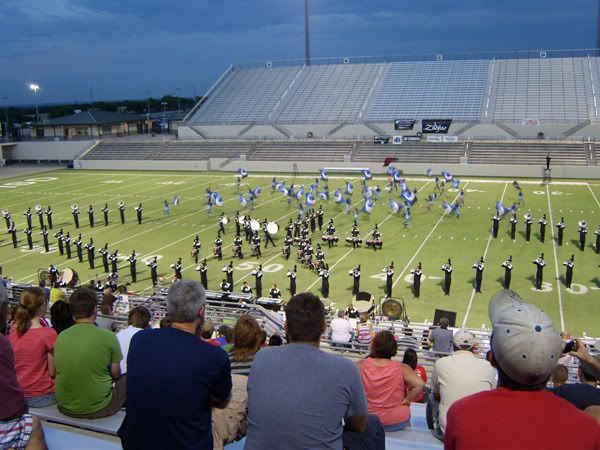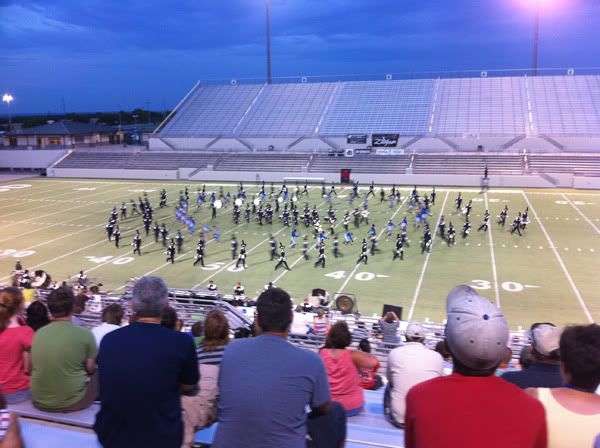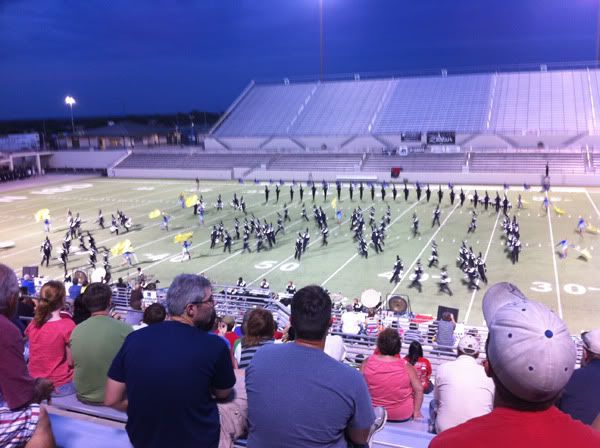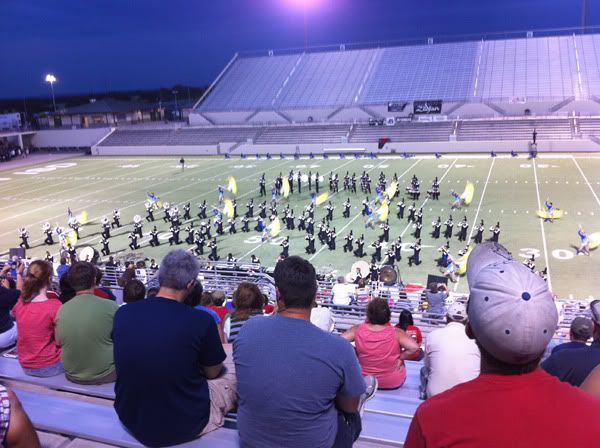 (taken via camera, for comparison)


(taken via iPhone, for comparison)

Madison Scouts
-
Madison, WI
I enjoy watching the Madison Scouts, if only because I was a Boy Scout once! Great team to watch!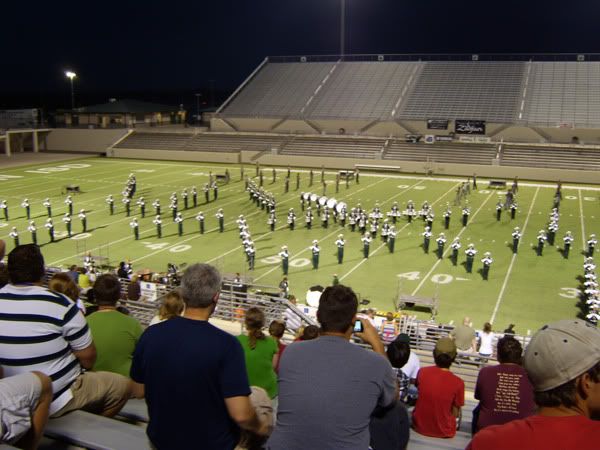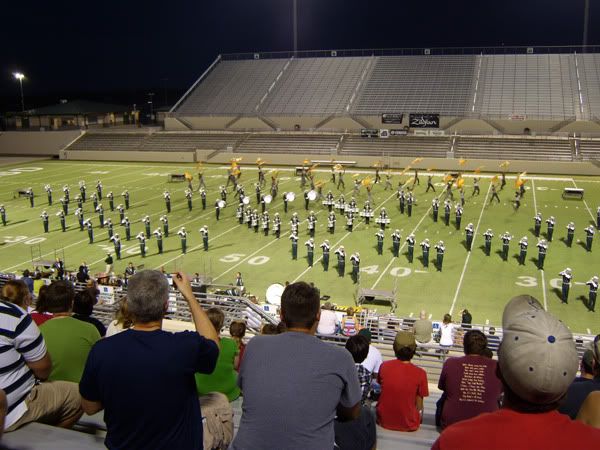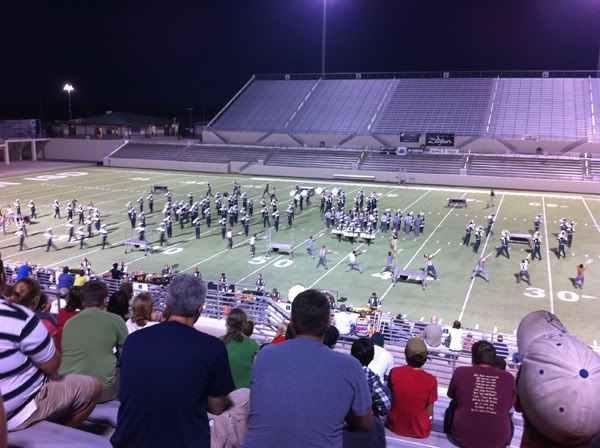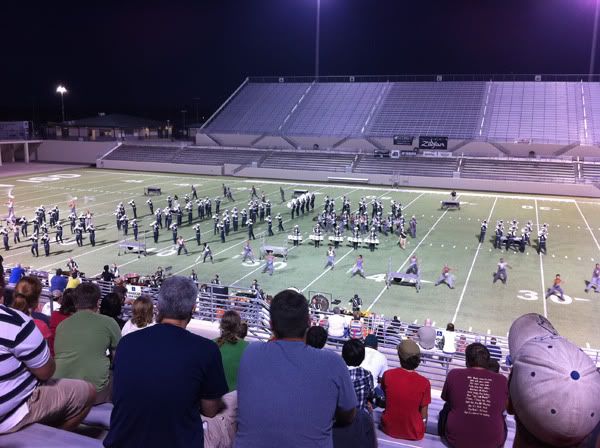 Blue Stars
-
La Crosse, WI
My roommate and I agree: the Blue Stars were the most fun to watch all night long! Their theme was based on Houdini, and they made great use of the theme. For example, for the first few minutes all of the color guard are in straight jackets, yet they still find ways to twirl their flags while "struggling" to get free. Very well done!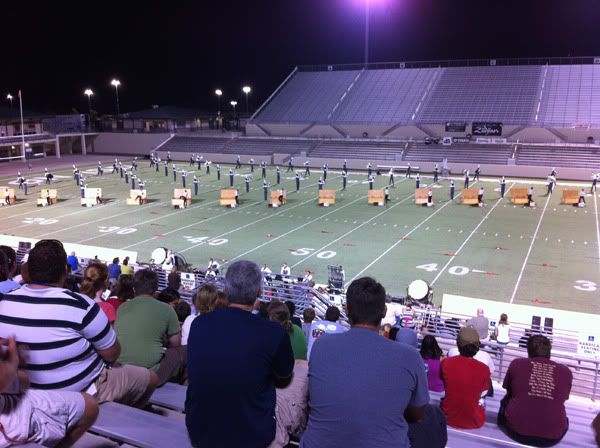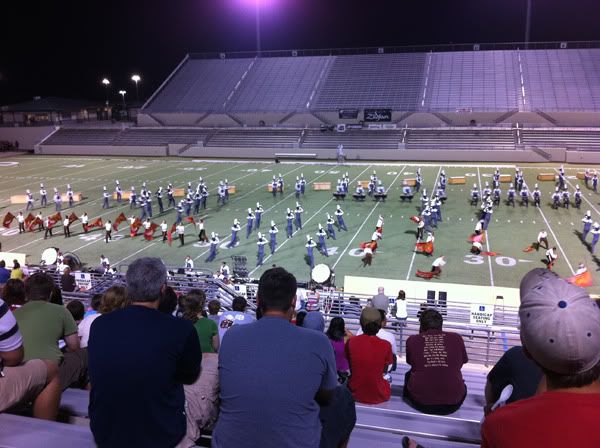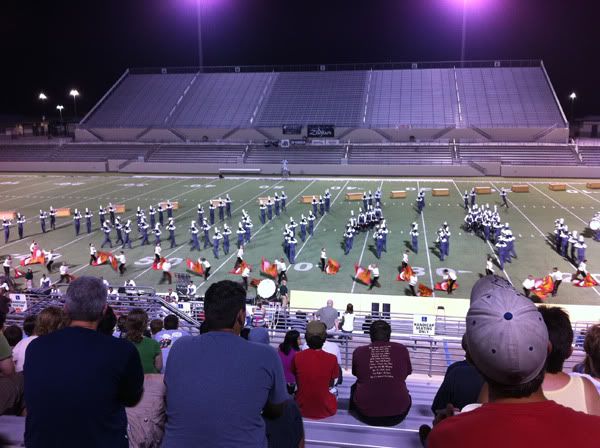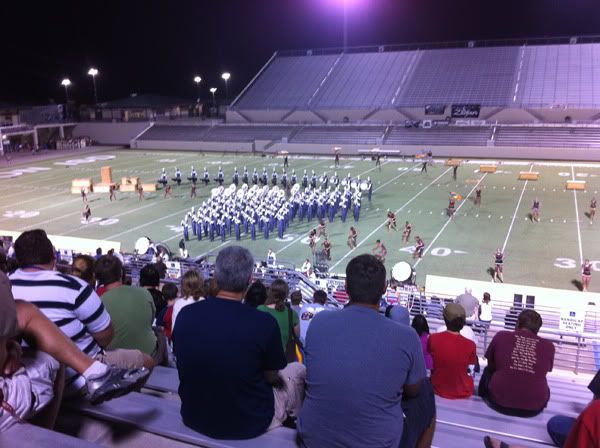 Carolina Crown
-
Ft. Mill, SC
I had never heard of the Carolina Crown before, but they were an amazing corps. Very well executed!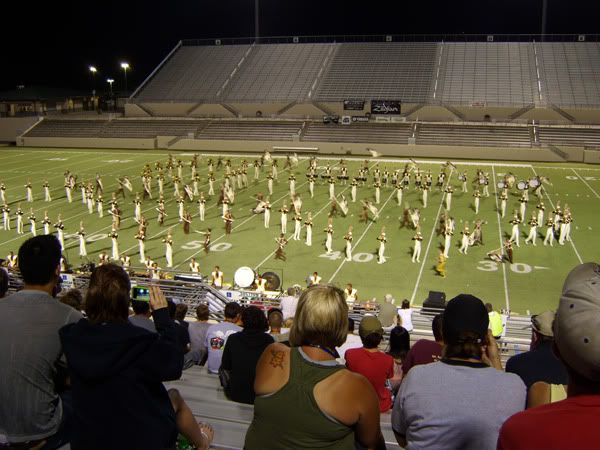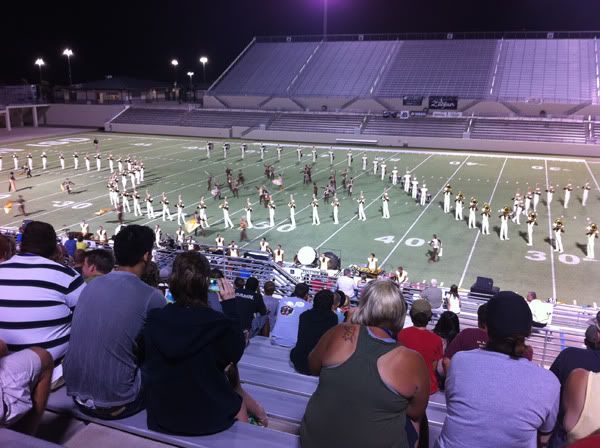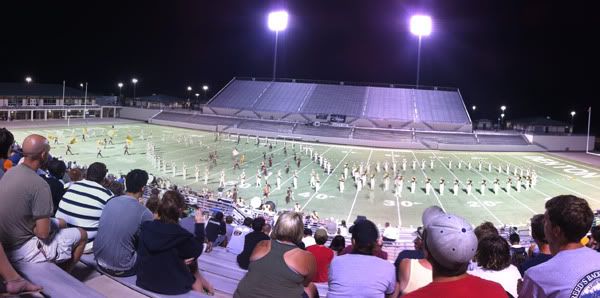 (panorama via AutoStitch for iPhone)





The Cadets
-
Allentown, PA
Coming into this competition I had a bias: I am a huge fan of The Cadets. This year's theme was "Toy Soldier", and they pulled if off very well.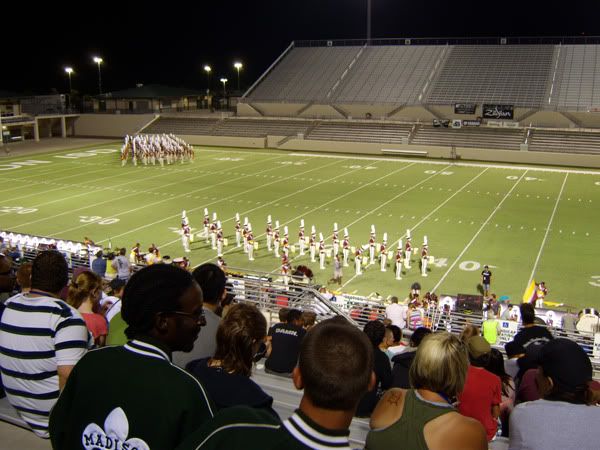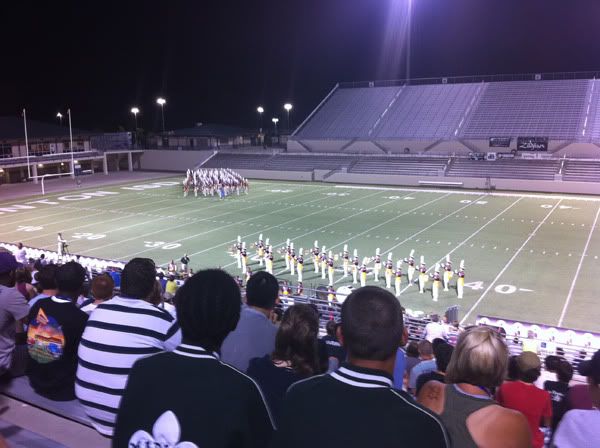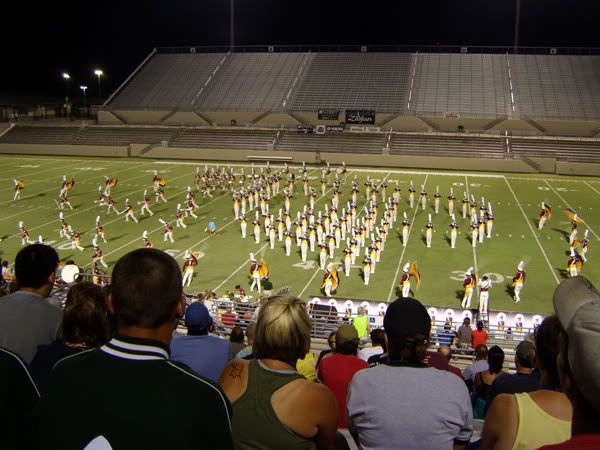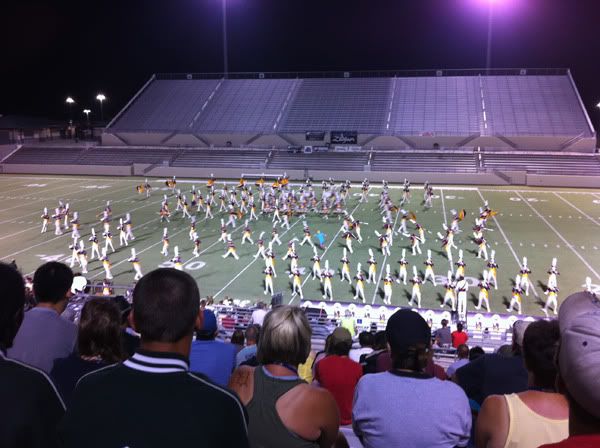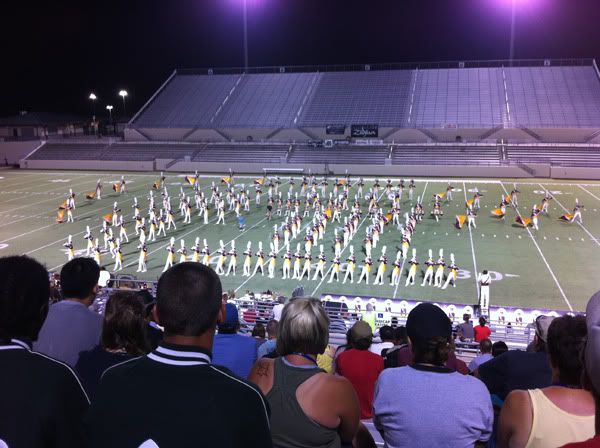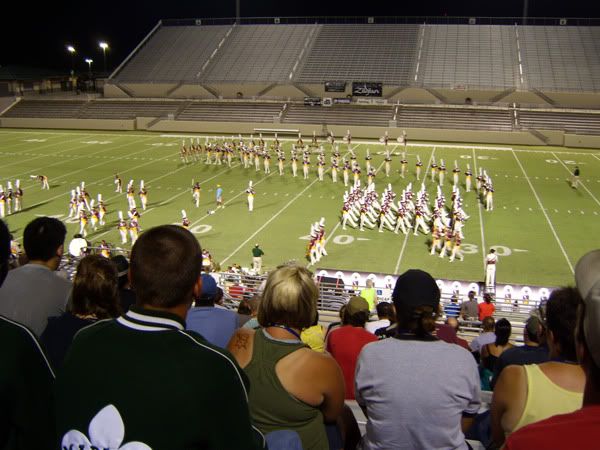 The Cavaliers
-
Rosemont, IL
The Cavaliers are the home town favorites, and they didn't disappoint! It wasn't a huge surprise when they won best of show. They deserved it!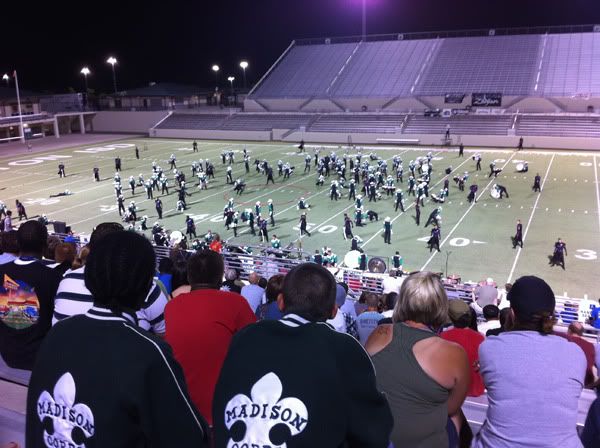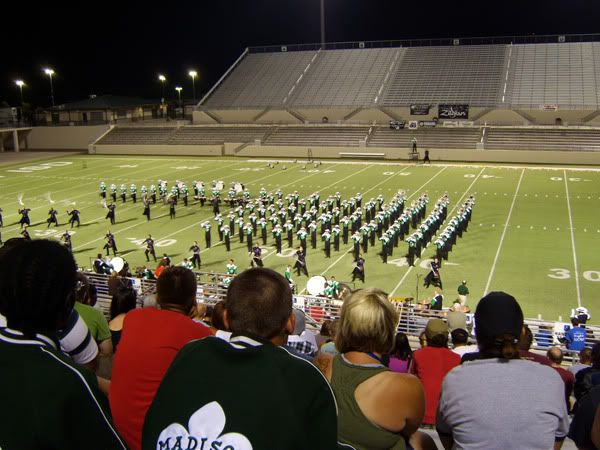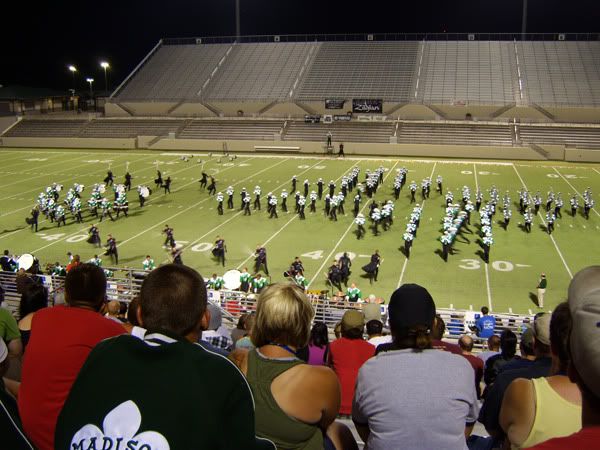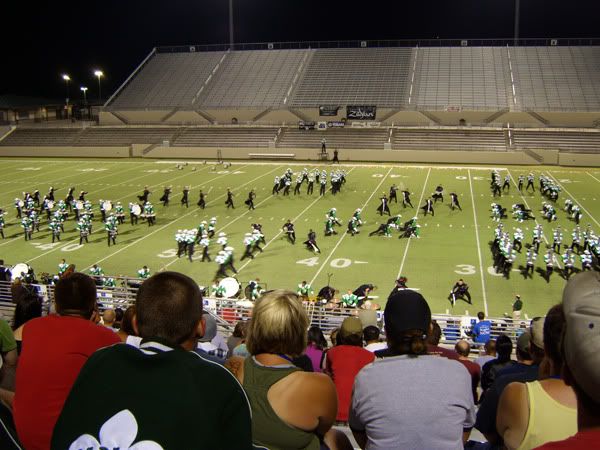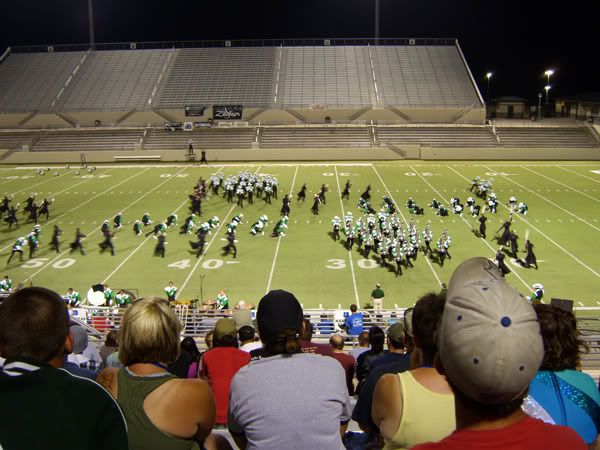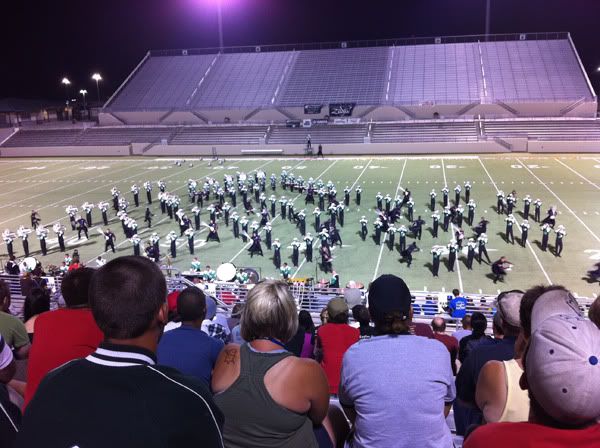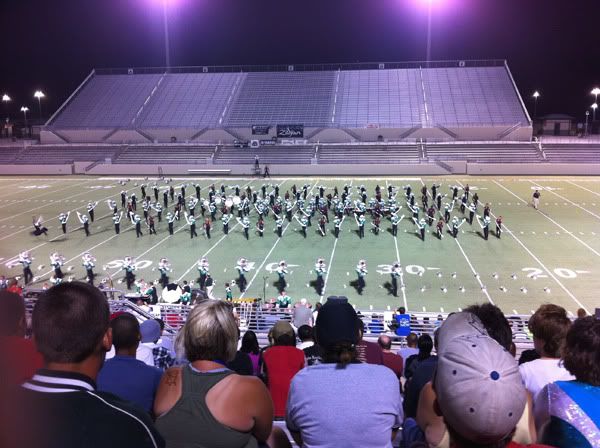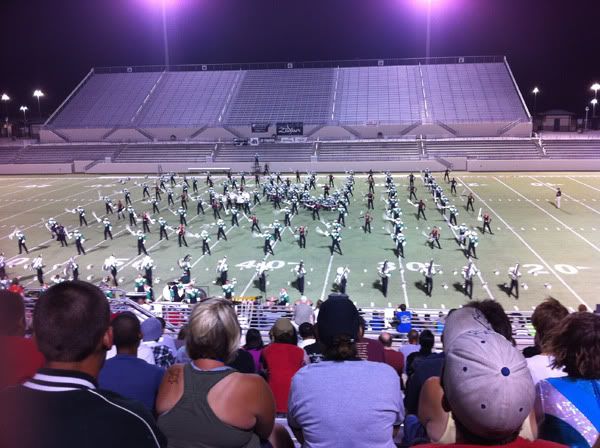 Encore
-
by The Cavaliers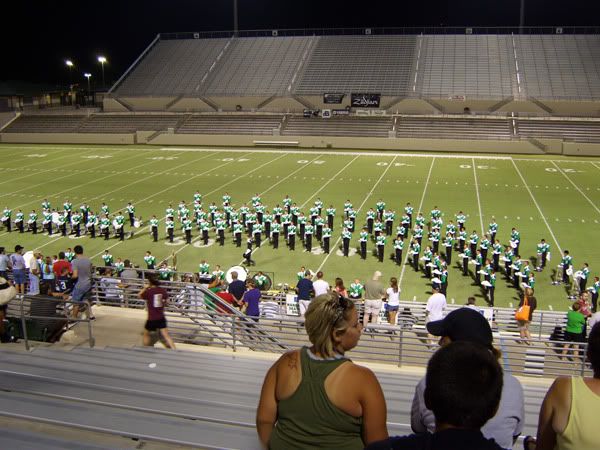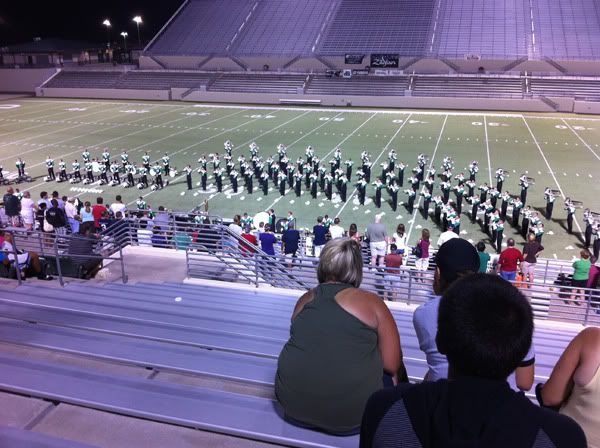 (panorama via to Photoshop)

Awards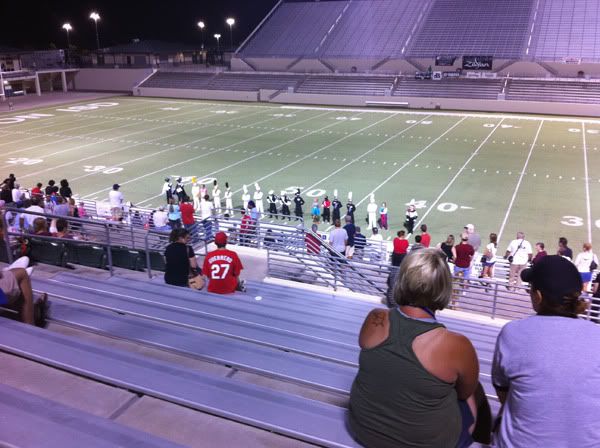 Final Scores
-
World Class
91.85 The Cavaliers
90.05 Carolina Crown
89.25 The Cadets
87.2 Blue Stars
83.0 Madison Scouts
77.1 Crossmen
Final Scores
-
Open Class
79.85 Revolution
74.65 Forte
73.8 Music City
72.6 Velvet Knights
Special thanks to:
Luke, my coworker, who let me off tonight. Super Thanks!
PhotoBucket
for hosting the photos
YouTube
for hosting the videos
A Better Finder Attributes
for helping me to fix the 42 minute lag from one of my cameras.
Matthew